George's Guide to Helensburgh
My name is George the Helensburgh Cat and I wanted to share my home town with you. 
Helensburgh is a town in the west of Scotland, well served by public transport and within easy reach of Glasgow and Edinburgh by train. It is also really easy to travel around the town by bus. Although I sometimes don't have the right money and the driver won't let me on. Then I have to take the car but there are ample car parks in town for easy parking.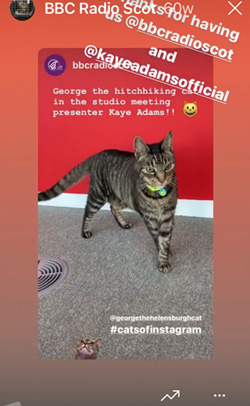 Being a media celebrity and social media influencer is hard work, and fortunately Helensburgh has lots of community groups and activities that you can enjoy in your spare time.  I am partial to a bit of flower arranging and I enjoy taking walks along the quiet streets, meeting the friendly local residents, and loafing in the sunshine.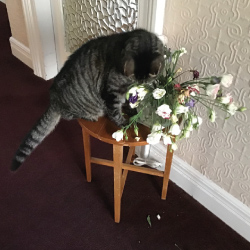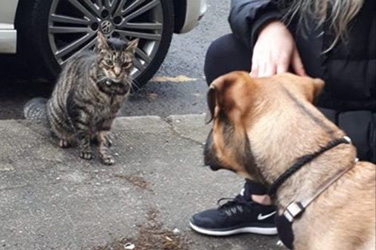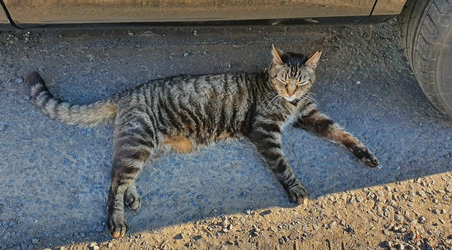 I really enjoy Army Cadet Training at the Drill Hall, and I do like going to Mass every Sunday at St Joseph's but unfortunately it is closed at the moment due to Covid-19.  I also know my way to The Medical Centre.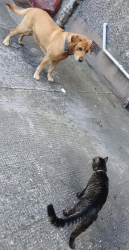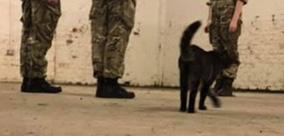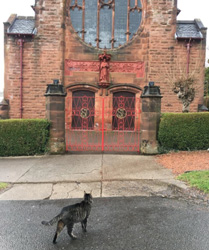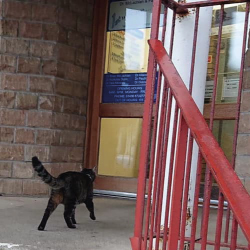 There are lots of welcoming shops. I am a regular customer at my local Tesco where I like checking out the special offers, although sometimes I can't get the doors to open, I don't think I am heavy enough or maybe they have locked me out! I also enjoy visiting Farmfoods where I always get a cuddle, and the new Morrison's where I get presented with free fish and get more cuddles!
My social media secretary has produced greeting cards and stickers to help me raise money for my charities, and there will also be a calendar available for next year. These things are so hard to do without opposable thumbs.
You can buy them at The Olde Christmas Shoppe, 75 West Clyde Street or order them on my Facebook Page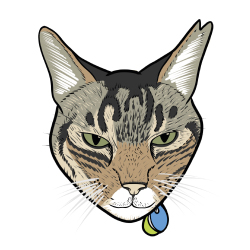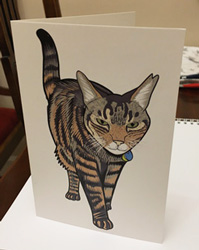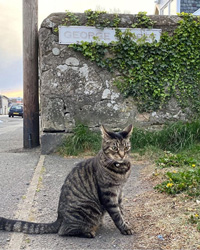 I am so happy to have found my forever home in Helensburgh.
It is a brilliant place to live and work. Come visit and maybe you will be lucky enough to meet me out on my adventures!
Get your swag on. Love from George xx