About Destination Helensburgh
Destination Helensburgh has been established to:
promote

Helensburgh and Lomond

as a destination for both visitors and residents, with an online and physical presence

support local organisations and businesses, and

deliver social and economic benefits to our community
Destination Helensburgh (DH) is a Member of Argyll & The Isles Tourism Co-operative Ltd, Argyll's official tourism organisation – Wild About Argyll. DH is also a Member of Scotland's Towns Partnership, the Scottish Tourism Alliance, and is an iKnow partner of VisitScotland.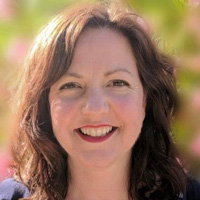 Destination Marketing Officer – Ciorsdan Taylor
Destination Helensburgh is delighted to introduce our freelance Destination Marketing Officer, Ciorsdan Taylor. Ciorsdan (pronounced Kirsten) will be working part-time to support the establishment of DH and over the coming weeks will be contacting a range of Helensburgh and Lomond businesses to research what their current plans are, how they have been affected by COVID restrictions, and how we can work together to help our area and tourism industry recover and thrive. She will be specifically looking at how Destination Helensburgh can help coordinate efforts to market and promote the area to both residents and tourists, and what benefits would encourage businesses to work with DH.
Ciorsdan has experience in the areas of marketing, tourism and running a small street-side business, is a qualified project manager, and has performed freelance marketing roles for other clients' businesses. She owns an art gallery and coffee shop in the village of Blairmore, near Dunoon, which is directly opposite Cove. She has been an active member of Visit Cowal (the local Destination Marketing Organisation for her business) for around 5 years and has worked very closely with the Argyll and Isles Tourism Cooperative (AITC), as well as many other organisations and initiatives. Ciorsdan moved from London to Dunoon five years ago to leave the rat race and enjoy the area her family is originally from. She is very passionate about promoting the wonders Argyll has to offer.  If you would like to contact Ciorsdan about the Destination Helensburgh project, she can be reached at ciorsdan.taylor@destinationhelensburgh.org
Visit us at
Destination Helensburgh
28 Sinclair Street
Helensburgh
Argyll and Bute
G84 8SU