The Hill House in Helensburgh is considered to be an architectural masterpiece.
Commissioned by the Glasgow publisher Walter Blackie and completed in 1904, both the exterior and interior of the house were designed by Charles Rennie Mackintosh, working with his wife Margaret Macdonald Mackintosh, and are an exemplar of the 'Glasgow style'.
Unfortunately, the external render of the building is no longer watertight, and the National Trust for Scotland, which owns the property, has embarked on a 10 year conservation programme. The House has been encased in a protective steel chainmail 'Box' to protect it from the elements. Visitors are now able to get a unique perspective of the House from the walkways of the Box, as well as being able to visit the interior of the House.
The Hill House is open daily 10am-5pm. Please note that an advance booking system has now been introduced, and ticket numbers are capped each day . You can find out more at the NTS website.
You can also find out more about the property at The Hill House Blog which has a wealth of information and images about the House and its history.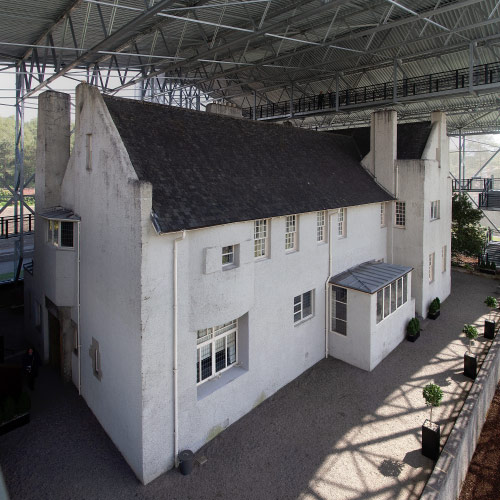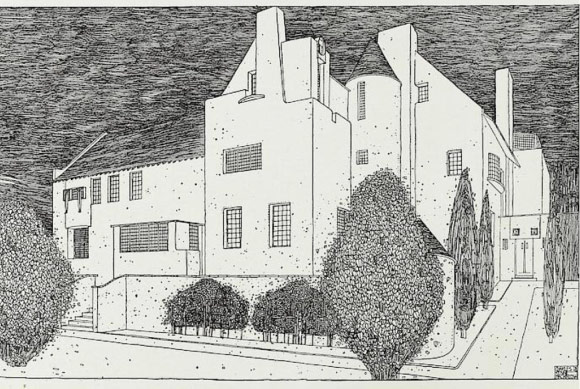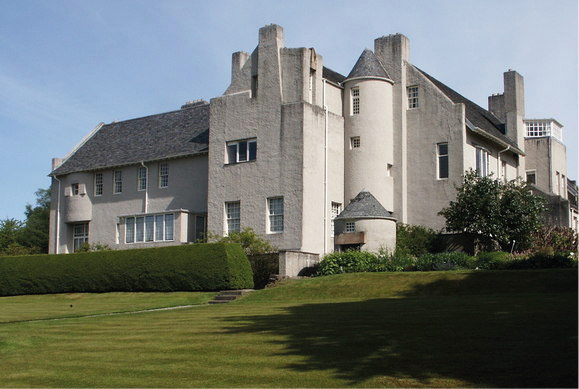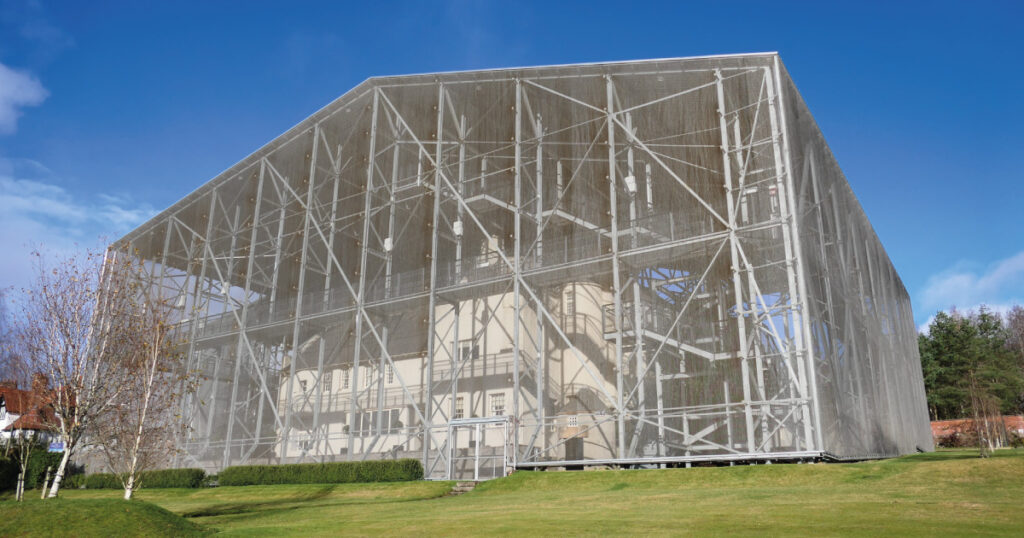 The Hill House
Upper Colquhoun Street, Helensburgh, G84 9AJ
You may also be interested in...